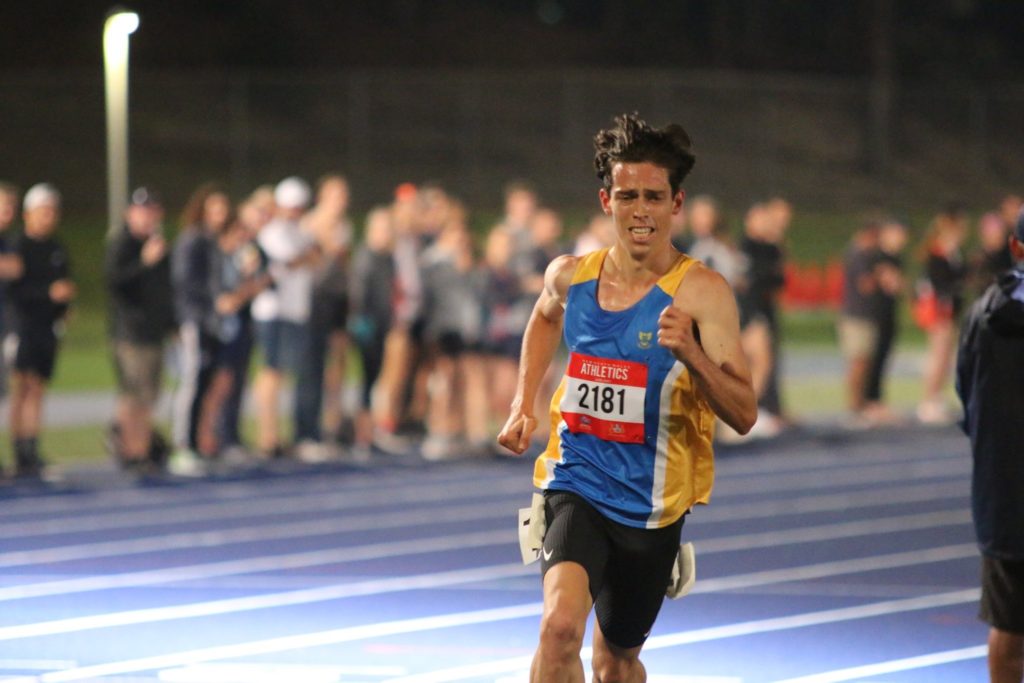 Front running efforts from Zac Facioni and Rose Davies were rewarded with meet records at the NSW 3000m Championships at the Sydney Olympic Park Athletic Centre Warm Up Track.
21-year-old Facioni, who will return shortly to his Wake Forest University base for NCAA competition, covered the final 800m in 2:03 to record a new personal best of 7:51.61. In second was James Nipperess (7:55.79), who bettered his personal best set ten years ago, with Jye Edwards third (7:56.58).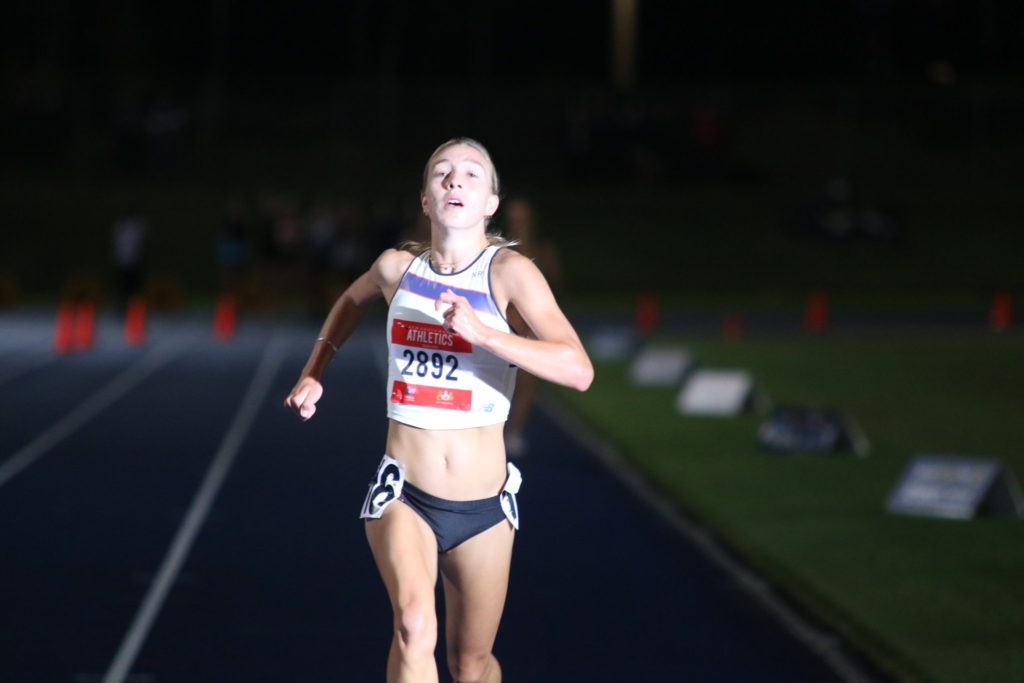 Davies, the national 10,000m bronze medalist, showed the field a clean pair of heels to win in 9:00.17. The 20-year-old beat home Lauren Reid (9:08.00) and 15-year-old Imogen Stewart (9:12.25), who set a NSW Under 16 record.
The previous meet records were held by Jordan Gusman (7:52.82 in 2017) and Lisa Corrigan (9:00.34 in 2006).
The women's race also saw a return to competition from Olympic 5000m and 10000m top 10 finisher Eloise Wellings following a maternity break, with a 9:21 run for 6th place.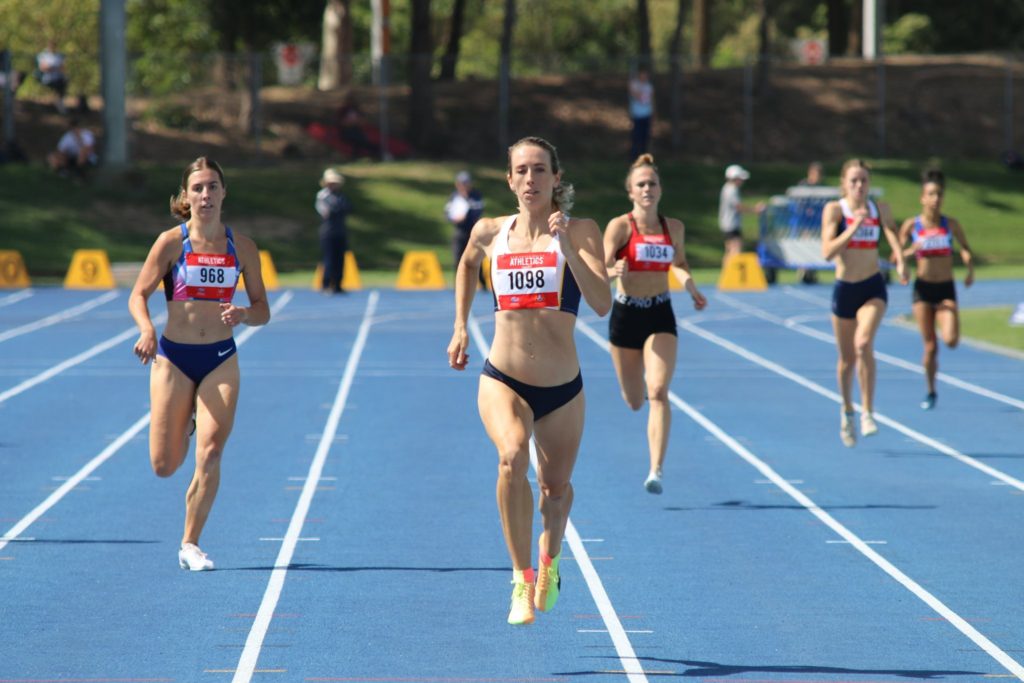 In other events Anneliese Rubie-Renshaw opened her 400m season with a smooth 52.62 second performance.


Sydney Uni Interclub and NSW 3000m Championships
Sydney Olympic Park Athletic Centre Warm Up Track
21 November 2020
Full results

WOMEN
100m (0.0) Abbie Taddeo 11.83
400m Anneliese Rubie-Renshaw 52.62, Jess Thornton 53.96
3000m Championship Rose Davies 9:00.17 (Championship Record), Lauren Reid 9:08.00, Imogen Stewart 9:12.25 (NSW U16 Record), Kate Spencer 9:15.81
Long Jump Katie Gunn 6.13m (0.6)

MEN
110m H (0.1) Nick Hough 14.01
400m Keegan Bell 47.49
800m Charlie Jefferson 1:49.81 [400m: 55.48s], Lachlan Raper 1:49.92
3000m Championship Zac Facioni 7:51.61 (Championship Record), James Nipperess 7:55.79, Jye Edwards 7:56.58
400m H Bryce Collins 52.67, Matt Crowe 53.08

Latest Posts: