Word by Tim McGrath. Cover image of a medal from the 1899 Victorian Championships, courtesy of Museums Victoria.
There aren't many athletics championships that can claim they pre-date the Olympic Games. The Victorian Championships, first held in 1892, is one that can.
In terms of the Australian athletics experience, the championships commenced not too long after New South Wales first held its Championships in 1888 and an Inter Colonial Match that took place in 1890 between NSW, Queensland and New Zealand. The first Australian Championship – the Australasian Championships – were held at the MCG in 1893.

The first Victorian Championships held at the East Melbourne Cricket Ground in 1892 were a male only affair, held under the auspices of the Victorian Amateur Athletics Association. It wasn't until 1931 that women competed, via a separate championships conducted by the Victorian Women's Amateur Athletics Association. The Poplar Road Athletics Track at Royal Park that hosted the meet  – the first cinders track in Australia – was a pioneering facility that provided an environment for the participation and success of female athletes. It was used until the early 1970s, when the women's championships slowly began integrating with the men's (initially for the finals only, with heats having being run at different venues the weekend prior). By 1983, once the VAAA and VWMAAA had merged to become the organisation we now know as Athletics Victoria, the events were fully integrated at the same venue, Olympic Park.
A variety of other venues have played host to the Championships, including current home Lakeside Stadium, to St Kilda Cricket Ground (Junction Oval), Aberfeldie, Duncan Mackinnon, Mentone, Sandringham, the MCG (including in 2006 when hosting the test event for the Commonwealth Games) and Ballarat City Oval (which perhaps makes Ballarat's Mars Stadium – the current likely choice as the 2026 Commonwealth Games venue – not without some history, albeit the Victorian Championships were last held in Ballarat in 1896!).
There have been few interruptions to the championships being held – COVID-19 didn't stop it in 2020 or 2021 – with only World War I (1916-18 events) and World War II (1941-45 men's events, and 1944-45 women's events) preventing the competition going ahead.
Deep Dive – 100m
What better way to take a look back at the history of the Victorian Championships than via the blue ribband event of the 100m?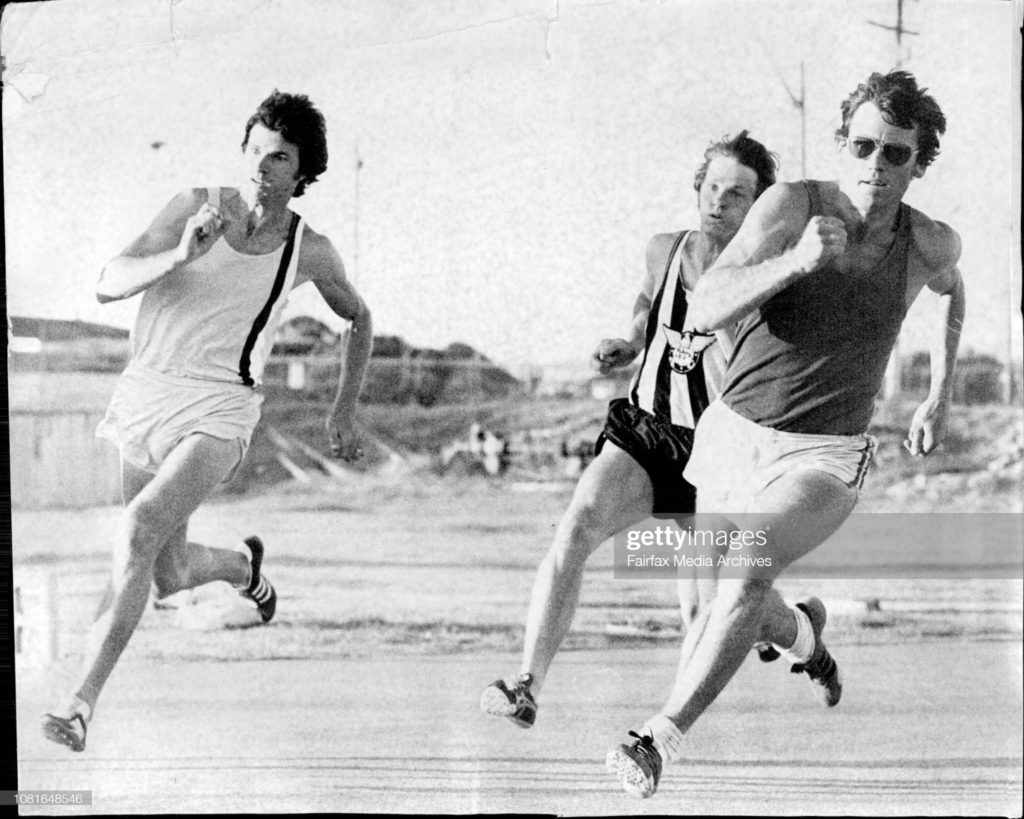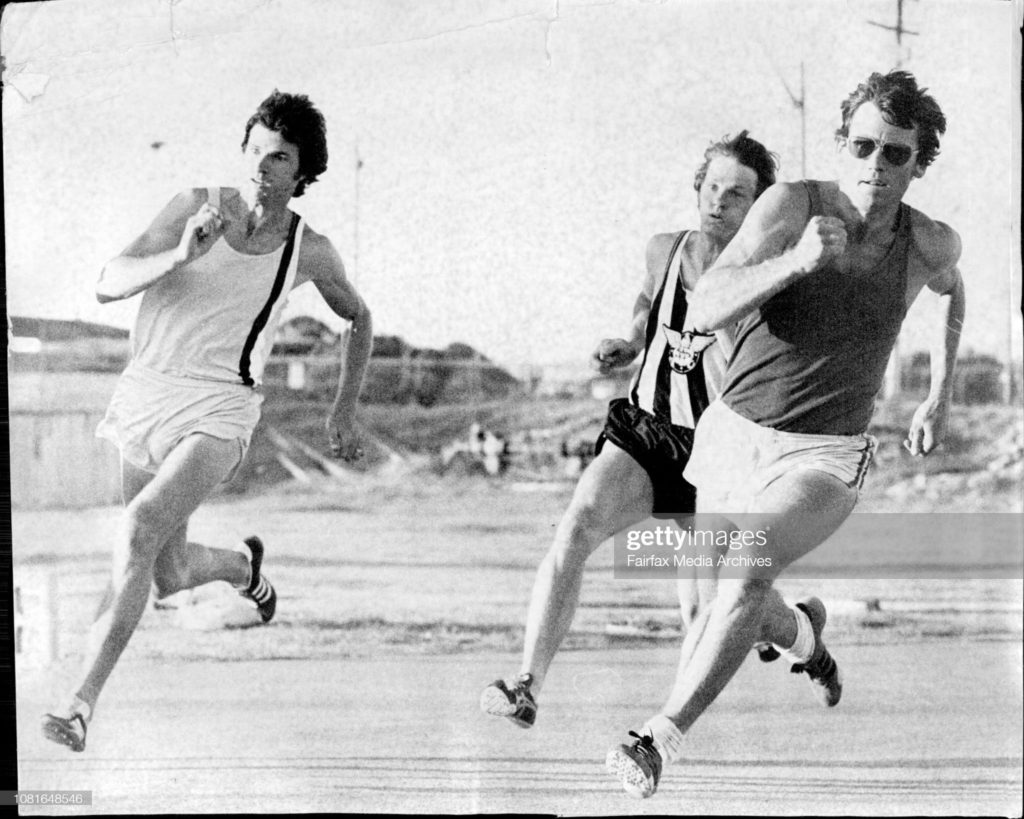 Well, that's not without some challenges, with the event only being conducted as a staple within the program of main men's championships since 1971, when it replaced the 100 yards. The 100m had earlier been infrequently conducted as a separate championship event at a separate meet, much in the same way as the 100 yards continued held separately throughout the 70's and 80's once replaced on the main program.
Perhaps not surprisingly, the women's association were more progressive, adopting the 100m as its main championship event in 1967 – the first full year after Australia shifted to decimals on the 14 February 1966. For the below only the main event held at the Victorian Championships is counted within the statistics.
By the numbers – Women's 100m
Meet Record: 11.37 by current title holder, Hana Basic, in 2021
Other notable 100m performances: Lauren Hewitt 11.54 (1997), Cathy Freeman 11.45w (1995), Denise Robertson-Boyd 11.2h (1979)
Closest race: 2020 title, with Brittany Burkitt and Sophia Fighera both clocking 11.69 and only being separated by the thousandths-of-a-second (11.6831 to 11.6891).
Most titles:
6 – Cathy Freeman ('92, '93, '94, '95, '96, 2000)
5 – Lauren Hewitt ('97, '98, '99, '02, '08)
4 – Wendy Hayes ('55, '57, '58, '60), Pam Kilborn ('61, '63, '68, '69), Raelene Boyle ('70, '71, '72, '73), Ash Whittaker ('13, '14, '15, '16)
3 – Emily Brooks ('31, '32, '33), Joyce Mitchell ('37, '38, '39), Winsome Cripps ('52, '53, '54), Judy Amoore-Pollock ('65, '66, '67), Jenny McGill-Flaherty ('82, '85, '86), Jane Flemming ('87, '88, '90)
Embed from Getty Images
Cathy Freeman winning the 2000 Victorian 100m title.
Most consecutive victories: 5 – Cathy Freeman (1992 – 1996)
By the numbers – Men's 100m
Meet Record: 10.17w by, Jake Penny, in 2020. Best legal time 10.29 by Steve Brimacombe in 1994.
Other notable 100m performances: Ryan Witnish 10.18w in 1995.
Closest race: 1900, a dead-heat between William Shea and George Moir.
Current title holder: Dhruv Rodrigues-Chico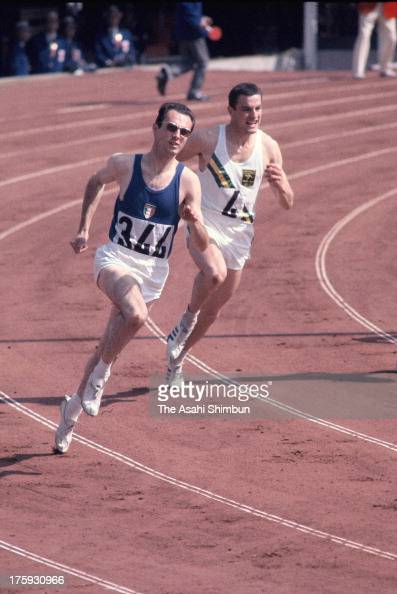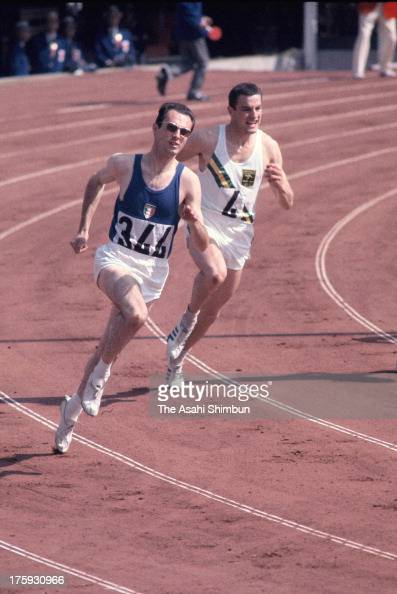 Most titles:
6 – Gary Holdsworth (100 yards, '61, '63, '64, '66, '67, '68)
4 – John Bartram ('47, '48, '49, '54), Greg Lewis (100y '69, '70, 100m '71, '72)
3 – William Shea ('1898, '99, 1900), George Moir (1896, 1900, '01), Dermot Gale ('1920, '21, 23), Arnold Anderson ('24, '25, '26), Lane ('27, '28, '30), Yates ('34, '35, '37), Hector Hogan ('56, '57, '58), Richard James ('79, '80, '82), Shane Naylor ('88, '91, '92), Adam Basil (1999, 2001, '06), Aaron Rouge-Serret (2007, '08, '11)
Most consecutive victories: 4 – Greg Lewis (1969 – 1972)
This year's Victorian Championships starts on Friday 18 February, at Lakeside Stadium. The event is held over two weekends, with the 100m finals taking place on Saturday night. We will be there to provide photographic coverage. Event information is available here from Athletics Victoria.
From the start lists, leading contenders for the 100m title are Women: Hana Basic, Taylah Cruttenden (WA) and Mia Gross; and Men: Jack Hale, Christopher Mitrevski and Dhruv Rodrigues-Chico.
Historical result info for this article with thanks to Athletics Victoria's archives.
Recent posts: