Cover image of Casey Sims by Izzy Thornton-Bott
Queensland based Casey Sims was a popular winner of the Best Track Photo and Best Field Photo in our recent Photo Competition, which celebrated the work of amateur and hobbyist photographers in the athletics community. We caught up with Casey for a quick Q&A on her journey as a photographer.
Casey, congratulations! Let's start at the beginning… How long have you been taking photos for? How did you get started?
It's only been a few years. In 2016 the athletics club I was with needed social media content, so I just picked up a borrowed entry level DSLR and started taking photos. As the meets went on, more and more people started to see what I was doing and it just kept evolving. Big shoutout to Lynchy [Matt Lynch] for letting me out on the field at QA meets back in 2017 and letting me practice on my entry-level camera and plastic lens (the photos were pretty average back then). It all started to click in 2019, the past two years have been rather formative and have lead to some opportunities, including this interview!
What's your background in athletics?
My family has been involved with athletics forever, and I started competing as a U6 at Aspley Little Athletics. Over the years I have gone through school athletics, club athletics, states and nationals for a few events but mainly racewalked. More recently, I started an athletics club (QUT Athletics Club) and that has kept me busy, occasionally get to jump into a few team events with the Tigers.
Tell us a little bit about your winning photos?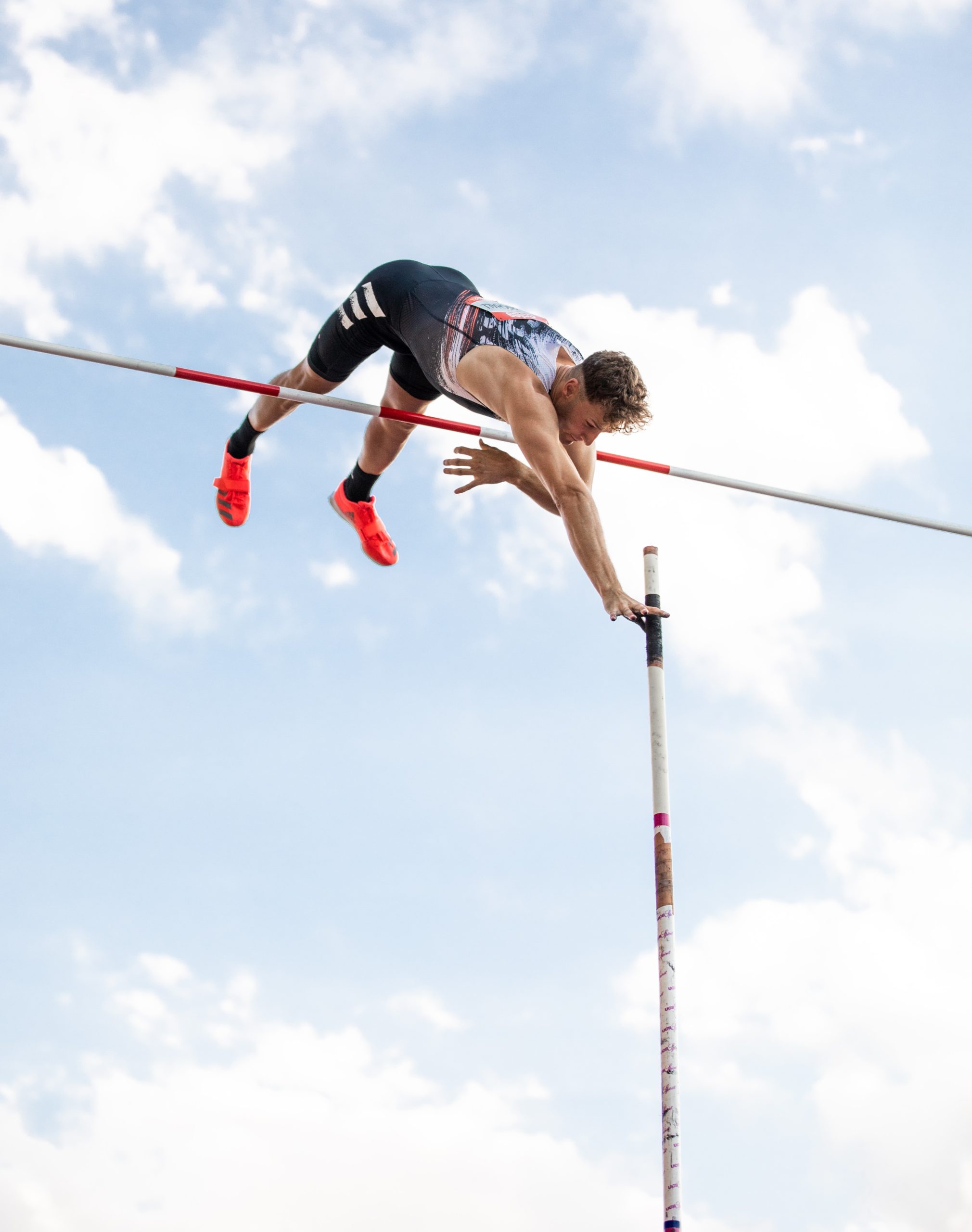 Pole Vault Photo Queensland Track Classic – taken with a Canon 5DM4 + 70-200 2.8 lens.
I'm always searching for a clear background and that is near impossible where this was shot at QSAC as the seating is very noisy. Just wanted to capture the pole vaulters flying, and emphasise the height – they go so high! Try to get a mix of capturing the athlete and the context at the same time. Editing wise, I don't tend to do much, just minor adjustments to the shadows, contrast, and cropping.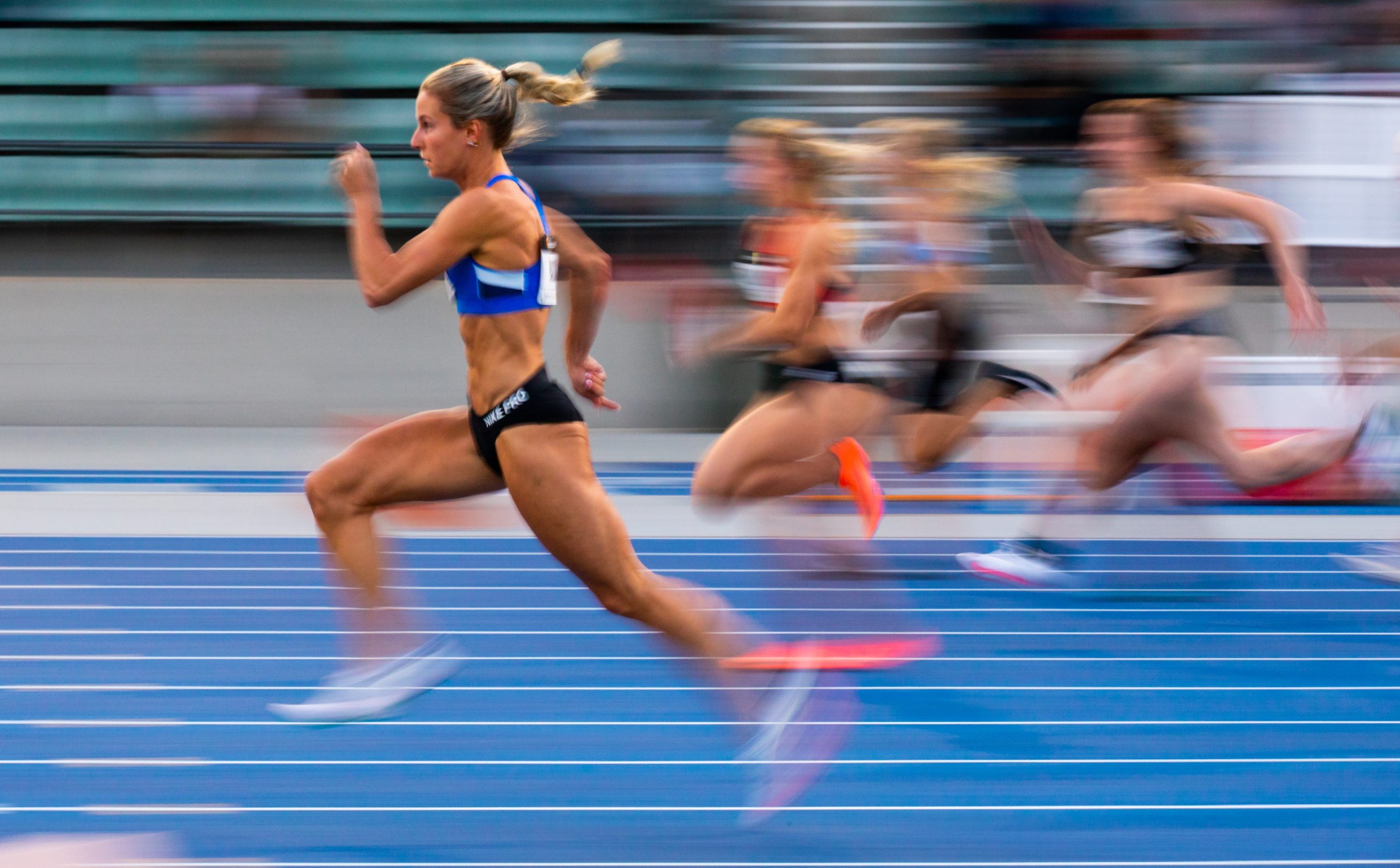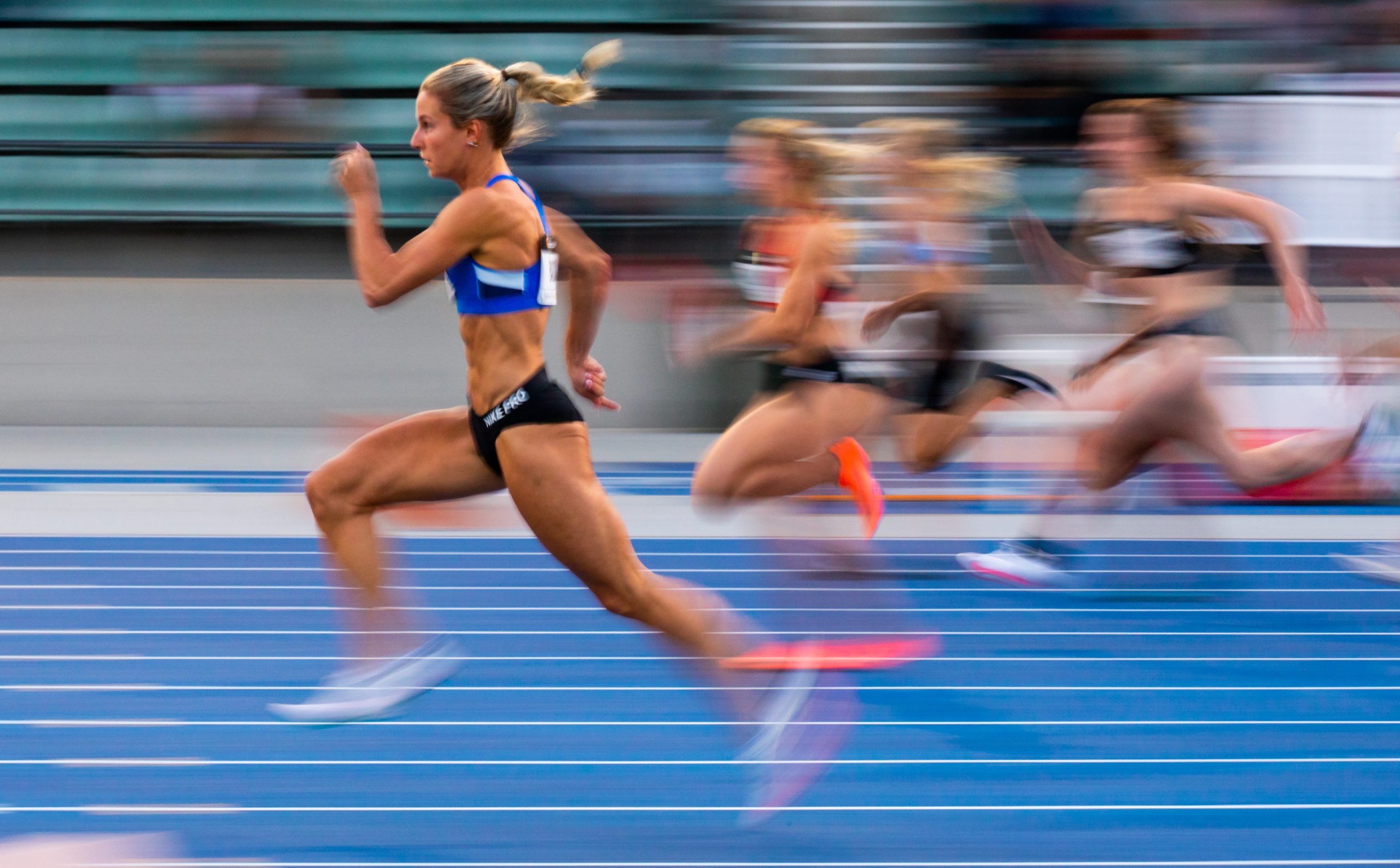 Track Photo Australian Track and Field Champs – taken with a Canon 5DM4 + 70-200 2.8 lens.
I knew Hana would be well clear of the field and wanted to emphasise her speed! Shutter speed 1/30, cranked up the aperture and tracked her as she ran down the track, literally had one shot at this. Panning shots take practice, and I still mess them up a lot, it takes soooo much patience with yourself. Editing wise, just minor adjustments here and there, don't tend to budge the sliders too far.

Overall, just shoot something different, get creative, (unless you're following a stock brief), it's cool to take inspiration from others, but try not to copy them. Find your own style, it takes time, I'm still working on mine. There are so many different ways to capture our sport!
What's been your favourite experience so far as a photographer?
To capture those moments of your friends achieving things they've been working towards always fills you with the warm and fuzzies. However, Oceania Championships 2019 in Townsville was the big turning point in this photographic adventure. They (shoutout to Tom O'Shaughnessy and Kobie Donovan) put their trust in me, an amateur, to capture the event alongside Kobie, and it created so many opportunities and friendships, including the WISPAA award and all that came with that. It was challenging in a good way and probably the first meet where a slither of self-confidence came through in terms of my ability as a photographer.
Do you have any goals for what you would like to achieve as a photographer?
To be honest, this is still very much a hobby, and I've got to finish uni first! I would like to get more consistent with my shooting, and better at editing, that will come with time and practice. I don't have the gear of a professional or even some amateur sports photographers, so I just want to maximise what I have and keep sharing our sport. I'm not sure where this photography side of things will take me, just happy to be along for the ride.
Thanks for your time Casey and keep up the great work behind the camera!
To check out some of Casey's work, visit her website: https://www.caseysims.com/photography
Latest posts: