Jess Hull has finished a marathon length season with fifth place in the Mile at the World Road Running Championships in Riga, Latvia.
Photo by Marta Gorczyńska for World Athletics
The 26-year-old stopped the clock in 4:32.45 behind surprise victor Diribe Welteji of Ethiopia (4:20.98) who along with compatriot Freweyni Hailu (4:23.06) scored an upset over 1500m and Mile world record holder Faith Kipyegon (4:24.13).
"It was awesome to be out there again today. It's the same women that I've been racing on the track all year but it's such a different race on the roads. It was really fun to go in with no expectations and just run hard and make decisions as I went," Hull said.
The performance rounds out a sensational year for the Wollongong local:
Raced every month from January through to October
22 races, finishing in the top 3 on 12 occasions
Part of Australia's bronze medal winning relay team at the World Cross Country Championships
Set 4 Australian records (will be 5 when the Road Mile is ratified at 31 December) across four distances: 1500m, Mile, 3000m and Road Mile
6 runs (including one en route to a mile) under 4 minutes for 1500m
Over AUD$50,000 in prize money won
"One of my big goals was to be 'good all year' so I think being part of all four of those major races shows that I was able to do that," said Hull, on being one of only six athletes globally who contested all of the World Cross Country Championships, World Athletics Championships, Diamond League Final and World Road Running Championships.
"I'm really, really proud of my consistency this year and being able to run well in all four of those is a bonus. That made it a lot of fun all the way along."
Jess Hull's jet setting 2023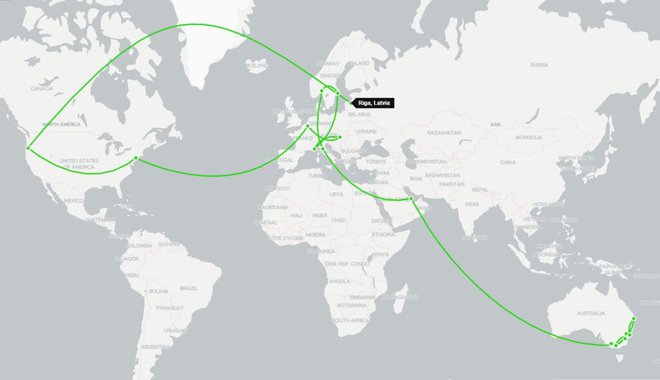 4 continents, 10 countries, 22 races… a big 2023 for Jess Hull
| Date | Event | Meet | Place | Time | Prize Money |
| --- | --- | --- | --- | --- | --- |
| 15 January | 2km XC | Australian World Cross Country Trial, Canberra | 2 | 5:55 | $0 |
| 18 February | 2km XC Relay | World Cross Country Championships, Bathurst | 3 | 5:47 | USD $1,500 |
| 23 February | 1500m | Maurie Plant Meet – Melbourne | 1 | 4:07.11 | USD $5,000 |
| 11 March | 3000m | Sydney Track Classic | 1 | 8:31.81 NR | AUD $600* |
| 30 March | 1500m | Australian Championships, Brisbane | 1 (heat) | 4:11.15 | $0 |
| 1 April | 1500m | Australian Championships, Brisbane | 1 (final) | 4:04.19 | $0 |
| 2 April | 5000m | Australian Championships, Brisbane | 1 | 15:05.87 | $0 |
| 10 April | 1000m | Stawell Gift – Invitational Women handicap | 2 | 2:38.05 (off scratch) | AUD $1,500* |
| 30 April | 3.84km | Run the Tan | 1 | 11:32 | AUD $10,000 |
| 5 May | 1500m | Diamond League, Doha | 4 | 4:00.90 | USD $2,000 |
| 2 June | 1500m | Golden Gala, Firenze | 3 | 3:57.29 NR | USD $3,500 |
| 15 June | Mile | Bislett Games, Oslo | 3 | 4:18.24 NR | USD $3,500 |
| 2 July | 5000m | Bauhaus Galan, Stockholm | 5 | 14:44.24 | USD $1,250 |
| 21 July | Mile | Herculis, Monaco | 5 | 4:15.34 NR | USD $1,250 |
| 19 August | 1500m | World Championships, Budapest | 2 (heat) | 4:03.50 | $0 |
| 20 August | 1500m | World Championships, Budapest | 6 (semi) | 3:57.85 | $0 |
| 22 August | 1500m | World Championships, Budapest | 7 (final) | 3:59.54 | USD $6,000 |
| 23 August | 5000m | World Championships, Budapest | 13 (heat) | 15:15.89 | $0 |
| 8 September | 1500m | Memorial Van Damme, Brussels | 4 | 3:57.75 | USD $2,000 |
| 10 September | Mile road | 5th Ave Mile, New York | 6 | 4:21.6 | USD $750 |
| 16 September | 1500m | Prefontaine Classic, Eugene | 8 | 3:57.57 | USD $1,000 |
| 1 October | Mile road | World Road Running Championship, Riga | 5 | 4:32.45 | USD $1,250 |
*Prize money listings obtained from event websites, except for these estimates noted