See how all of the action from the Australian Championships rates using the World Athletics Scoring Tables.
There were some high quality clashes in the women's events with the 5000m (5), 100m hurdles (4) and 3000m steeplechase (2) recording multiple entries in the Top 20 performances.
For many athletes who haven't (yet) achieved the qualifying standards for the World Championships, these performances will add valuable points to their World Rankings.
#1 – Liz Clay – 100m hurdles
12.72 seconds, 1188 points
A classy performance just one-hundredth of a second short of her personal best. Clay is already qualified, and with the win, selected for the world championships.
#2 – Cedric Dubler – Decathlon
8393 points, 1187 points
A new personal best for the Queenslander, who is now automatically selected for the world championships.
The performance was awarded the Betty Cuthbert Award for the Best Single Performance of the Australian Championships by Athletics Australia.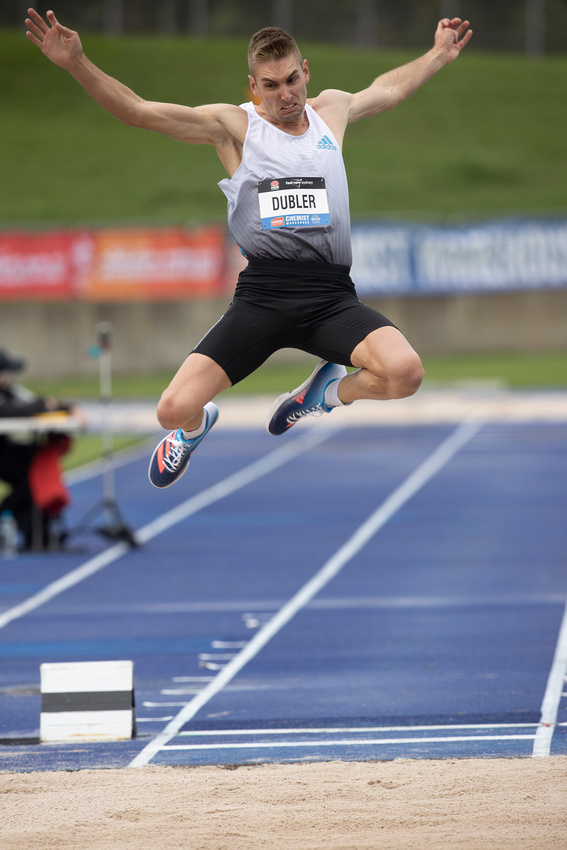 #3 – Christopher Mitrevski – Long Jump
8.26m (+3.3), 1186 points
The world championships qualifying standard is 8.22m. The tailwind from this jump was illegal, but still scores higher (with a deduction for the wind speed) than his legal 8.21m in the competition.
#4 – Jake Doran – 100m
10.05 (+3.7), 1178 points
Lest there be any lingering doubt about reversing the direction of some of the sprints at the Australian Championships, this wind-assisted performance stills scores significant points. Equivalent point performances needed via the World Athletics scoring tables with a variety of wind speeds:
3.7 m/s headwind: 10.15 seconds
2.0 m/s headwind: 10.11 seconds
No wind: 10.08 seconds
2.0 m/s tailwind: 10.08 seconds
#5 – Catriona Bisset – 800m
1:59.83, 1165 points
A superb front-running effort with a 57 second first lap. Bisset has been selected for the world championships, having met the qualifying standard.
#6 – Zoe Hobbs (New Zealand) – 100m
11.17 (+1.1), 1163 points
#7 – Kurtis Marschall – Pole Vault
5.60m, 1161 points
Marschall has been selected for the world championships, having met the qualifying standard.
#8 – Nicole McDermott – High Jump
1.94m, 1160 points
Not a bad start for the Olympic silver medallist in her first competition since Tokyo. She's already selected for the world championships.
#9 – Jemima Montag – 10000m Walk
43:02.97, 1156 points
#10 – Celeste Mucci – 100m Hurdles
12.96 (+0.5), 1155 points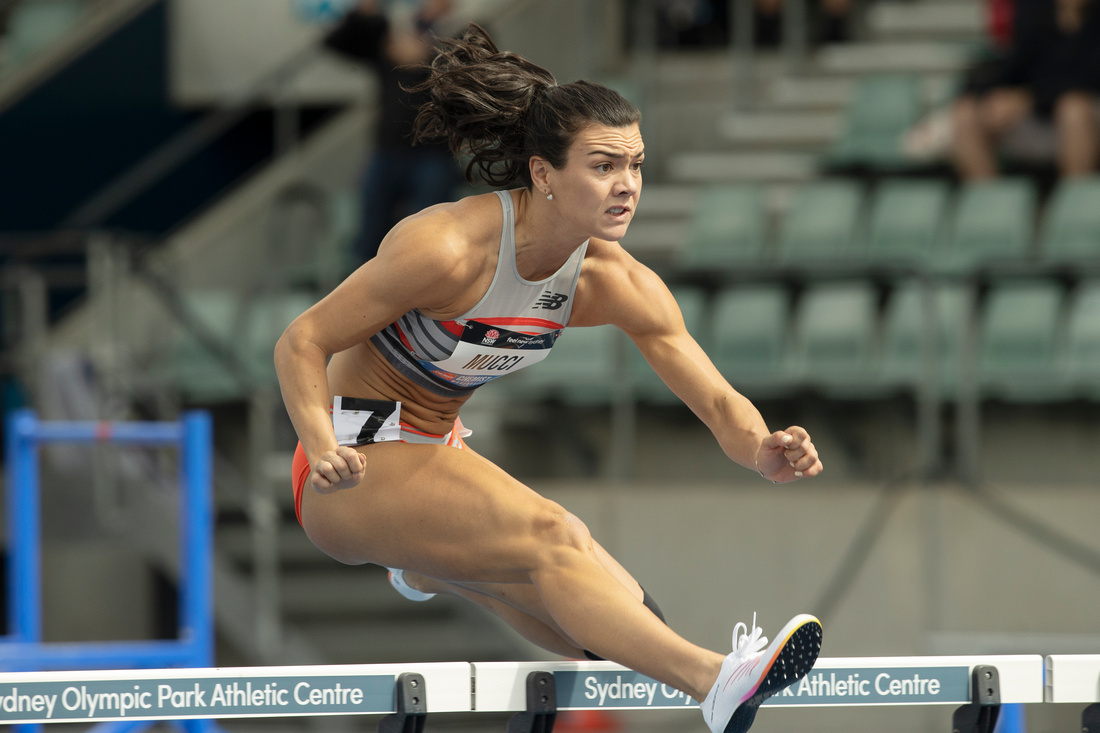 #11 – Jessica Hull – 5000m
15:06.13, 1151 points
Hull secured her world championships selection with the victory.
= #12 – Amy Cashin – 3000m Steeplechase & Rose Davies – 5000m
9:37.92 for Cashin and 15:07.49 for Davies, 1149 points
Davies ran under the 15:10 world championships qualifying standard, making the points obsolete.
#14 – Brielle Erbacher – 3000m Steeplechase
9:38.56, 1147 points
#15 – Calli Thackery – 5000m
15:09.08, 1145 points
#16 – Aidan Murphy – 200m
20.53 (-0.9), 1144 points
A decision to bypass the junior event and focus solely on producing a high quality point score performance paid dividends for the 18-year-old South Australian.
= #17 – Michelle Jenneke & Abbie Taddeo – 100m Hurdles & Natalie Rule – 5000m
13.05 (+0.5) for Jenneke and Taddeo (although Jenneke got the nod for placings via photo finish) and 15:10.24 for Rule
Photo Galleries from Australian Championships
Over 1,000 photos across the meet are available here courtesy of Fred Etter.
Free downloads when you subscribe to our mailing list:
Latest posts: