It was a night for milers at the Victorian 5000m Championships at Box Hill, with Sarah Billings and Lachlan Herd claiming line honours.
Billings, who has a 4:09 1500m personal best from last summer, was making her debut over 5000m on the track. The 24-year-old ran patiently in a lead back that gradually decreased in size and only took the lead down the final straight, passing 2019 world championship representative Melissa Duncan, who had made a strong run for home with 300m remaining.
Billings clocked 16:33.82 to Duncan's 16:34.70, while Rachel McGuinness claimed bronze in 16:40.48, having led the field for much of the final stages of the race.
The men's race was a tactical affair in the early stages with a large field in contention. At the pointy end of the race it was 3:44 1500m runner, Lachlan Herd, who came to the fore, proving too strong for visiting Queenslander Liam Boudin to win in 14:11.21. Boudin clocked 14:11.85 while Dale Carroll (14:12.27) and Craig Appleby (14:12.89) claimed the minor medals in the Victorian titles.
The junior men's race was taken out by Charlie Rogers, who wound up the race from a pace that was initially just under 16 minutes for the distance, to win by 13 seconds in 15:04.47. Jhye Hadfield (15:17.68) and Aidan Velten (15:19.81) filled the podium.
The junior women's race saw 14-year-old Piper Gay record a strong front-running victory in a time of 17:17.26, with Fieke Van Der Kamp (17:33.41) and Imogen Baker (18:07.41) taking silver and bronze in a race held in conjunction with the women's B race.
Photo Gallery
149 photos from the Victorian 5000m Championships are available in our photo gallery.
Free high res download when you subscribe to our mailing list.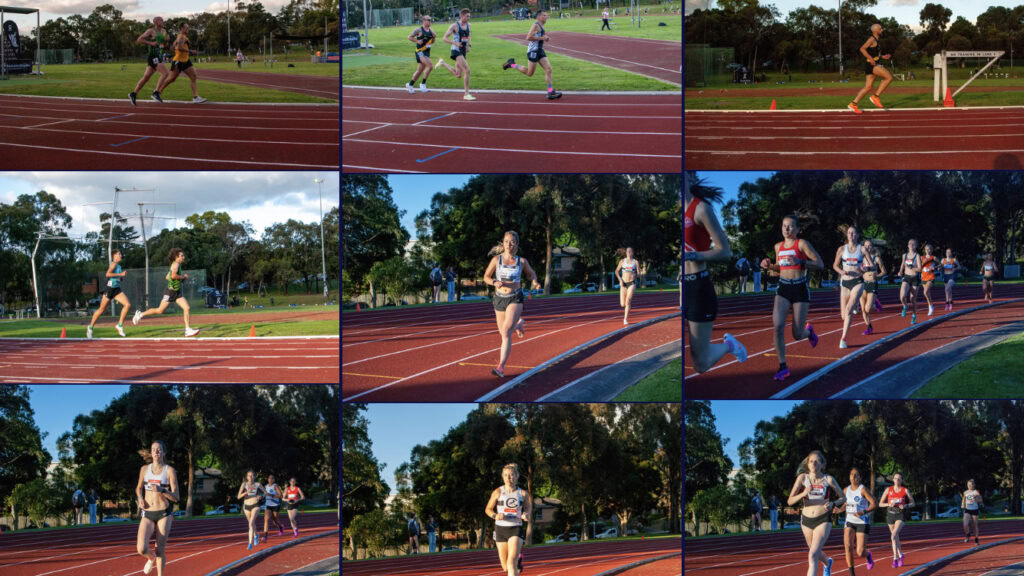 Need new spikes?
Australia's largest range. Fast & free delivery nation-wide.
Latest articles: