Australia's two fastest sprinters will go head to head at the ACT Championships over the weekend.
Rohan Browning vs Jack Hale
Both have claims to good form so far this season, with Bronwning sensationally running a sub-10 second wind-assisted run in Wollongong, while Hale set an Australian best on record for the rarely run 100 yards.
Both are in the mix for Olympic qualifying, seeking the 10.05 second automatic qualifier. However, based on current world rankings, both currently qualify for World Rankings quota places in the 56 man field for Tokyo. The qualifying period closes on 29 June, with Browning, Hale and athletes from all over the world able to improve their World Ranking before then by recording fast times and placing well in significant competitions.
By the numbers
Rohan Browning
Age: 23
PB: 10.08 seconds, March 2019 (=#3 Australian all-time)
SB: 9.96 w (+3.3), 10.23 (-1.1)
Olympic qualifying: Currently qualified in World Rankings quota – 43rd position 1187p
Jack Hale
Age: 22
PB: 10.12 seconds, February 2020 (#6 Australian all-time)
SB: 10.49 (-0.1) (9.43 100 yards)
Olympic qualifying: Currently qualified in World Rankings quota – 49th position 1170p
Who will win?
Have your say in our tipping competition!
Simply guess the winner and their winning time to win.
Competition now closed. Here's a summary of the tips: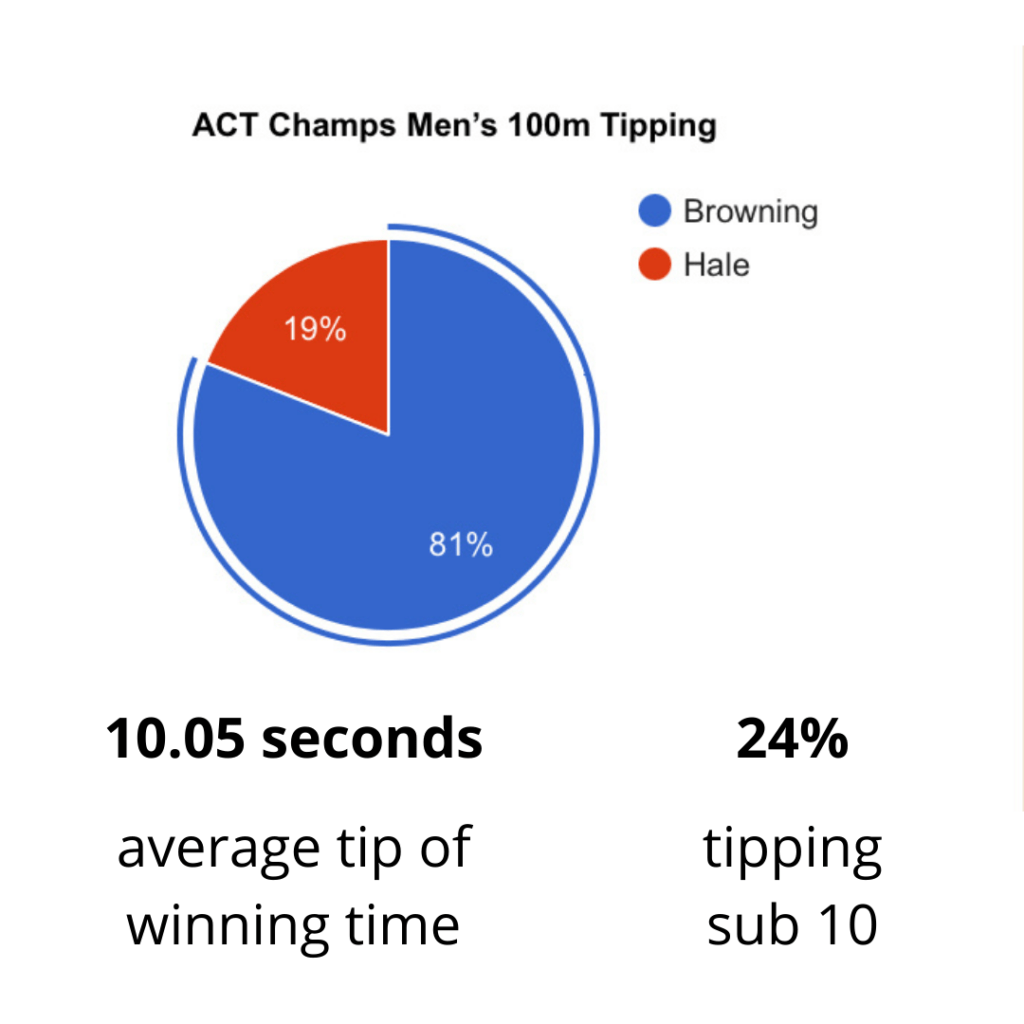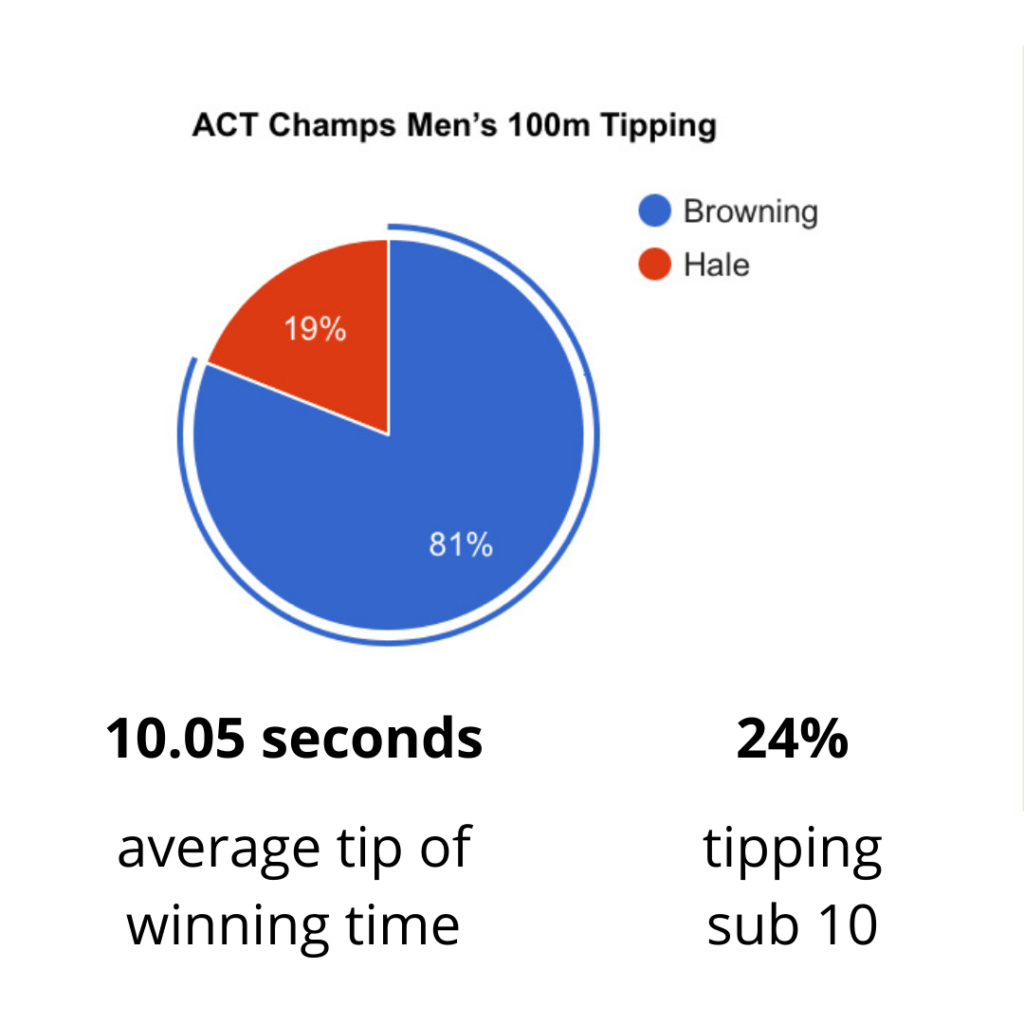 Who else is in action?
David Tarbotton has written an excellent preview for ACT Athletics, with top class competition featuring Kelsey-Lee Barber, Brooke Stratton, Steve Solomon and Liz Clay.
Recent posts: