Words by Tim McGrath, 2022 photos by Fred Etter
The St George Classic, featuring the NSW Novice Cross Country Championships, was held on Saturday at its traditional venue of Scarborough Park, Ramsgate.
Featuring in the previous paragraph might be a bit of an overstatement though for an event that appears to be at a crossroad: it's now only one-third of the size it was two decades ago.
Firstly, the Novice is a unique event not found in other states: a 10km cross country race open only to athletes who haven't won an open state championship medal at a distance of 3000m or longer (including the steeplechase; and after 1996 Serbian Olympic marathon representative Borislav Devic won the 2000 event in its fastest ever time, also precluding internationals of a similar standard to close any loopholes).
Secondly, the history. First held in 1911 when the Olympic Games were still in their relative infancy, Saturday was the 108th edition of the event, which has an impressive list of winners through time. It's almost a rite of passage for NSW distance runners, with the following winners becoming Olympians, World Championship or Commonwealth Games representatives: John Plummer (1948), Dave Power (1952), Albie Thomas (whom the race is now named in memory of; 1954), Robert Vagg (1958), Lawrie Whitty (1979), James Nipperess (2008) and Morgan McDonald (2014).
The women's race, held since 1979, is as impressive with its winners. Previously held over the short 4km distance, it was the domain of the most talented teenage runners until its distance was increased to 7km in 2012, and then parity with the men's race recently. Winners include Kerryn McCann (1980), Suzy Walsham (1987), Eloise Wellings (1997), Madeleine Heiner (2004), Celia Sullohern (2007) and Jenny Blundell (2008).
But where just two decades ago the men's race would attract a field of over 100 runners, and the women's race over 50, this year's race saw only 33 and 17 runners line up respectively. The numbers are so small that the events are now combined with the 'open' races over the same distance – dramatically altering the race dynamic – and which only saw another 21 runners toe the line for a not so grand total of 71 runners.
Once the first race of the Athletics NSW season, the Novice is now the second in a cluttered calendar where club runs are overshadowed by commercial events (the Sydney Morning Herald Half Marathon, one of the half-a-dozen largest events in Sydney after the City to Surf and Sydney Running Festival, was last weekend). But what this is really a reflection of is that the Novice event generally doesn't have support from clubs in the same way other events do (to the extent that they have influence runner's decisions of where to race). Or ultimately, a reflection of a continually changing way that most consumers of our sport wish to participate: more casually, with more choice and without as many commitments.
It's with a little sense of irony then that Run Crew, one of Athletics NSWs newer and commercial clubs (another unique part of the NSW landscape, which provides that affiliated clubs don't need to be 'not for profit') was one of the biggest supporters of Saturday's event, particularly at the pointy end. 40-year-old former national 10000m record holder Ben St Lawrence took out the open men's race leading home his training squad in the top four places across the line, including the Novice winner James Offord.
| | | |
| --- | --- | --- |
| Name | Time | Novice |
| Ben St Lawrence | 31:48 | |
| Kieran Tall | 32:01 | |
| Matthew Cox | 32:05 | |
| Dylan Offord | 32:11 | 1st |
| Leo Petersen | 32:48 | |
| Joe Burgess | 33:09 | |
| Lachlan Townsend | 33:19 | 2nd |
| Jack Green | 33:23 | 3rd |
| Ben Bishop | 33:35 | 4th |
| James Starkey | 33:55 | 5th |
The women's race was won by Bankstown's Asha Martin, who ran through the field for victory in 38 minutes, 39 seconds.
| | | |
| --- | --- | --- |
| Name | Time | Novice |
| Asha Martin | 38:39 | 1st |
| Natalea Smith | 39:35 | 2nd |
| Lucy Marquand | 39:57 | 3rd |
| Emma Mahon | 40:16 | 4th |
| Jessica Guo | 40:26 | 5th |
| Chloe Pateman | 41:59 | 6th |
| Trudi Barnes | 43:10 | 7th |
| Naomi Tancred | 43:27 | |
| Carolena Kostas | 43:29 | 8th |
| Claudia White | 44:38 | 9th |
Of course, the overall carnival of cross country, with shorter distance races over 2km, 3km and 5km seeing another 190 predominantly junior and veterans runners line up, is the crown in the calendar for host club St George District Athletics Club. Celebrating a belated 100th anniversary due to COVID, the club runs a weekly cross country program throughout winter that sees dozens of regular participants at the flat, but sandy course of Scarborough Park.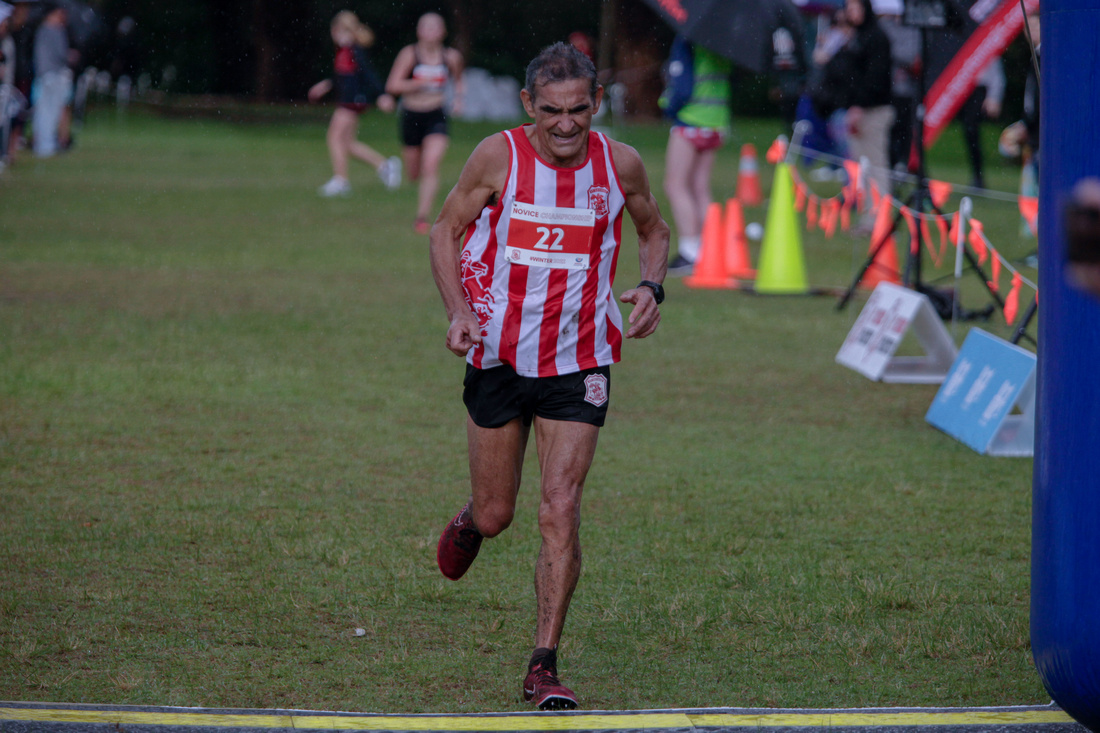 But in contrast in engaging the running community, on the morning of the St George Classic three separate Park Run events took place within a 5km radius of its location, seeing 270 runners cover a 5km course. With multiple motivations for their participation, are club colours considered a contrivance by this cohort? Or perhaps in contrast to their intention, as a symbol of separation, rather than one of belonging? Perhaps cost – or more precisely, its counterpoint, value – is more the consideration. Whatever the case may be, it's clear that cross country in it's current incarnation increasingly caters for a decreasing pool of people in the running community.
International Olympic Committee President Thomas Bach has a mantra of 'change or be changed' for the Olympic movement. As a result, there's the potential – some may even say likelihood – that the Olympics will still be around in 108 years' time. But if the same thinking is to be applied to the Novice, what comes next?
Results
Full results from the day.
Photo Gallery
Courtesy of Fred Etter, a gallery of over 450 photos from the event are available. Subscribe for free to our mailing list for free high resolution downloads.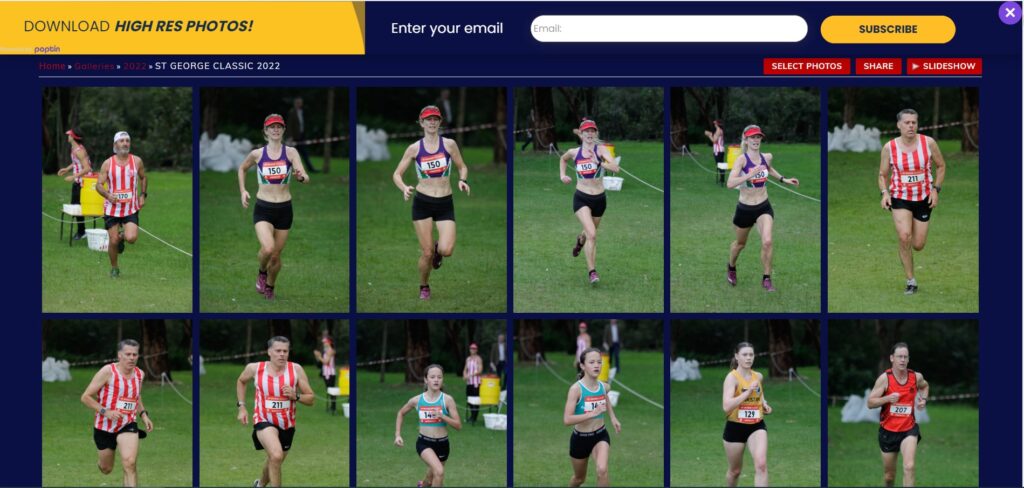 Need new spikes?
Whether you're stepping back onto synthetic, grinding away on grass or running cross country, we have you covered with fast and free delivery Australia-wide.
Latest posts: