Jack Lunn recorded his second win in the space of a week, recording the fastest ever 800m performance at the Victorian Milers Club meet at Box Hill.
Running in still conditions after light rain had cleared, the 21-year-old followed the early pace set by Australian 400m hurdles champion Conor Fry, passing the bell in 52 seconds on the way to a winning time of 1:47.63 to better his own series record set in January 2021. The performance came off the back of a strong 1500m win at the Zatopek:10 last week.
In second Jamie Harrison recorded a significant personal best of 1:48.34, while Luke Major also ended the year with a PB of 1:50.63.
Also backing up from Zatopek, but dropping down in distance significantly, was Australian 10000m silver medalist Andre Waring. Running on his home track, the Box Hill Athletics Club athlete took out the 1500m in 3:42.85, ahead of Paralympic medalist Jaryd Clifford (3:44.44) and Riley Bryce (3:45.70).
The women's 1500m featured pacemaking from Commonwealth Games bronze medalist Abbey Caldwell, who set up the race for Morgan Mitchell.
Mitchell ultimately took the win in 4:27.99, but not without a strong challenge from 14-year-old Piper Gay, who ran 4:28.74 and 15-year-old Hayley Whitsed (4:28.80). Both teenagers recorded substantial personal bests.
The women's 800m was taken out by visiting NSW athlete Davina Smith, in 2:09.00.
Close to 600 athletes took part in the meet, the largest ever conducted by the Victorian Milers Club.
Australian U16 1500m record in Sydney
Running at the NSW Milers Series at The Crest, 15-year-old Daniel Williams shattered the Australian Under 16 1500m record, finishing in second place in 3:49.74. The time bettered the 2001 record set by Tyson Mahon by four seconds.
Photo Gallery from Victorian Milers Club
Gallery of over 200 photos available. Free downloads when you subscribe to our mailing list.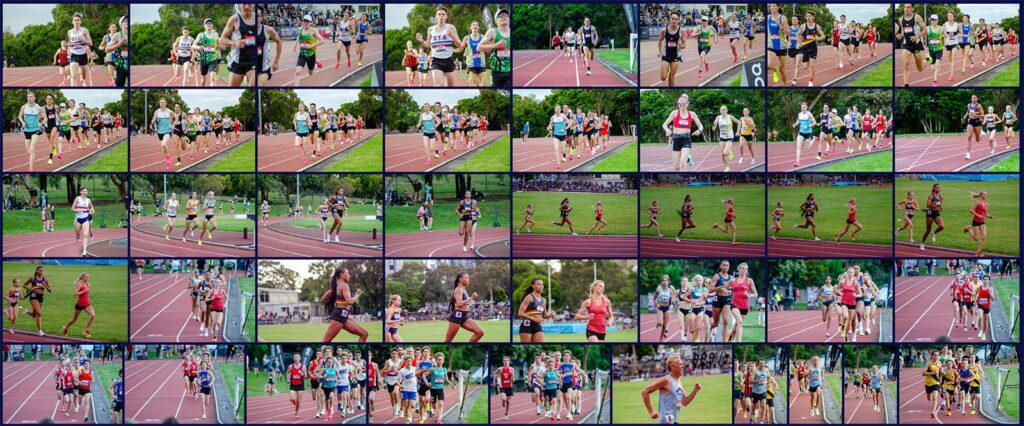 Replacement Spikes
FAST & FREE DELIVERY
Recent Posts: